Dr. Stephanie Rytel Smith
Dr. Stephanie Rytel Smith believes in the power of natural healing and holistic care. Her interest in chiropractic began at a very early age when she was treated for an injury on the sidelines of a football field by her neighbor who happened to be a chiropractor. During her undergraduate studies at Washington and Jefferson College in Pennsylvania, she obtained her psychology degree and completed her pre-medical education. Upon graduation, she moved to Atlanta and began her chiropractic studies. Dr. Smith graduated from Life University in Marietta, GA in 2000 and successfully passed all four National Board exams and well as the board to perform physical therapy modalities.
After working as an associate doctor for a number of years, Dr. Smith opened Eagles Landing Wellness & Chiropractic Center in 2003 and has proudly served its patients by offering a non-invasive, individualized care. Dr. Smith's goal is to lead patients to a pain free, healthier lifestyle through chiropractic, nutrition, and stress reduction.
Dr. Smith has been voted one of the top doctors in Henry County by Southern Journal Magazine and has had articles published in the Henry Herald. She has volunteered her time by lecturing on topics such as back safety, the benefits of chiropractic, and scoliosis education for local school nurses. She has also participated with the Henry County Chamber of Commerce and the Kiwanis Club.
Dr. Smith is a native of Pittsburgh, Pennsylvania (Go Steelers!) and is married to her husband Chris. They have two amazing daughters, Sophia (10) and Elle (6). In her spare time she enjoys traveling, exercise, organic gardening, reading, and expanding her knowledge of nutrition, natural healing, and holistic remedies.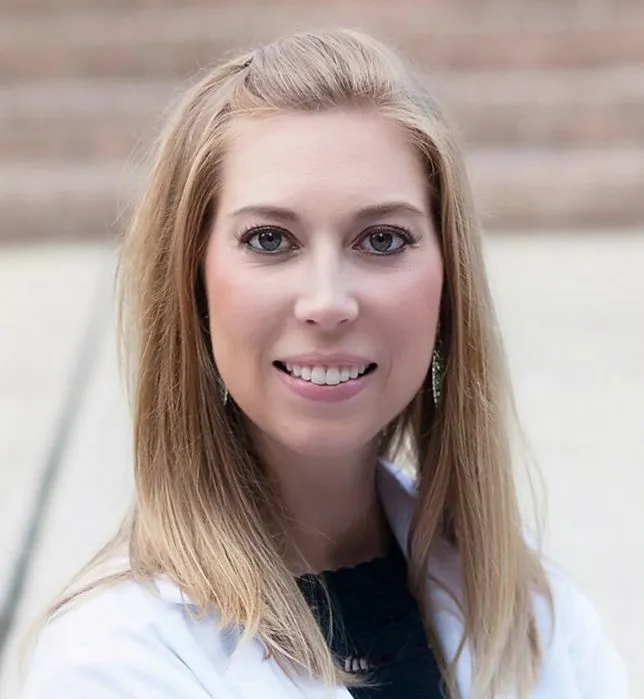 Dr. Lauren M. Polk
Dr. Lauren Polk was born and raised in Erie, Pennsylvania. She is a graduate of New York Chiropractic College in Seneca Falls, New York. Dr. Polk received her Bachelor of Science degree with a minor in Nutrition at Indiana University of Pennsylvania.
Dr. Polk is a member of the Georgia Chiropractic Association. Dr. Polk is certified in Sigma Instruments, formerly known as the ProAdjuster. She is proficient in Activator, skilled in pediatrics and Women's health, Flexion & Distraction and Diversified adjusting techniques. She is an Advanced Certified Rock Doc for fascial movement taping. She is also certified in Webster technique, Graston and a Certified Posture Exercise Professional (CPEP).
Dr. Polk formerly Dr Sharpless got married October 22, 2016. In addition became a step mom of two beautiful girls, Olivia (11 years old) and Hannah (8 years old). She and her husband, Steven, reside in Locust Grove. They are members of Locust Grove United Methodist Church.